STRATEGISTS • INTUITIVE • VISIONARY • CREATIVE • PROFESSIONAL
360 GlobalFran LLC is a diversified and hands-on consortium of seasoned franchise and retail professionals providing comprehensive resources and turnkey integrated solutions in meeting our clients' needs in all outsource applications.
We are strategists, innovators, and most importantly, partners in all applications from startup concepts to established brands where our talent and commitment to a true 360 degree approach to excellence at all discipline levels prevails.
We get it—and we deliver it!
Why Work With 360 GlobalFran?
PASSION • RESPECT • COMMITTMENT • EXCELLENCE • ACCOUNTABILITY • IMAGINATION
OUR DIFFERENCE
We have collectively been involved in the sales, site development, design, construction, and opening of over 4000 franchise locations in the US and international markets.
We walk the walk where other outside support firms simply talk the talk.
The difference is the difference…
OUR TALENT
Our team represents more than 40 years of collective experience in the franchise and retail industries. We have been franchise executives, franchisee owners, designers, builders, marketers, and store clerks…
We are diverse, eclectic, and insanely committed to our clients' success!
OUR APPROACH
Simplicity, expertise, insight, street smarts, and a competitive drive have us constantly elevating our clients' experience and results.
A mind set of status quo over imagination and determination gives little time to capitalize on speed-to-market, cost-of-entry, and franchise validation in order to gain a resounding affect on brand loyalty.
OUR AUDIENCE
Our cross-disciplinary team and relative experience allow us to be of unlimited value to any franchisor client, from startup concepts to established franchise brands of 200 and more units.
Progressive applications and a willingness to explore options to the perceived standards give us an advantage over those buried in tired practices…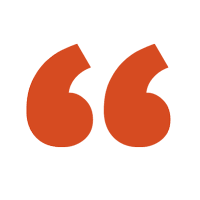 "It's always a pleasure to work on a project with Jay, because he brings a wealth (thousands of units built and open) of design and construction experience, and an honest, objective appraisal of the client's opportunity.  We worked together with a start-up franchisor who had opened one, incredibly successful unit.  But, Jay knew this unit had quirky square footage, unused space and duplicative equipment.  He worked with the client to open two additional units, and to create a consistent and design, while identifying components and suppliers that could help them lower build-out and equipment costs.  We ended up with a much better ROI story, and more realistic start-up costs to set out in the FDD that I drafted.  Some consultants want the clients to sell, sell, sell and burn through cash before they are really ready.  Jay makes sure the client and the concept are built solidly for lasting success."
"I have been working with Jay and his team at 360 GlobalFran since its inception and would highly recommend his services.  Jay has a profound sense of franchising, value engineering of store build outs and the franchise sales and real estate process.  He conducts himself more like a business partner, as a opposed to simply a vendor.  Working together, he sets and meets goals in a timely manner while exceeding my expectations.  Jay is a remarkably talented franchise executive that has a unique skill set in design and construction, vendor management, real estate and franchise sales. He was an instrumental player in transforming Mail Boxes Etc. from a small start-up franchise into billion dollar business with thousands of units in the US and worldwide. I always found it a pleasure to work with Jay and would not hestiate to work with him again."
"Jay is an innovative retail space planner who has seen and done it all. He understands the unique needs of franchised retail concepts and is the guy who 'thinks of everything' when it comes to designing a space that can easily be replicated with predictable unit economics."
"Jay's experience over the years has been focused on enhancing the retail strategy in the physical design. In order to be effective at the high level he performs at, requires a business mind with the ability to incorporate the inner workings of the entire business model. With that said, when it comes to business insights in franchising or retail, I place a high value on Jay's opinion. He is able to communicate a business perspective that is not only impressive but usually 'game changing'."
"Jay is a fantastic resource for any start up, mid-sized or well established franchisor looking to reduce cost of entry, open stores faster, co-brand, re-brand or just up grade their image. These are all extremely critical aspects of the business that are essential for any franchise system with retail units for the business model to be more relevant and attractive for franchise candidates and investors as well as the end consumers to have a positive shopping experience resulting in increased profitability for franchisees."
TRUSTED BY GLOBAL BRANDS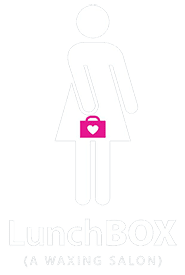 Let's Connect
SEND US A QUICK MESSAGE