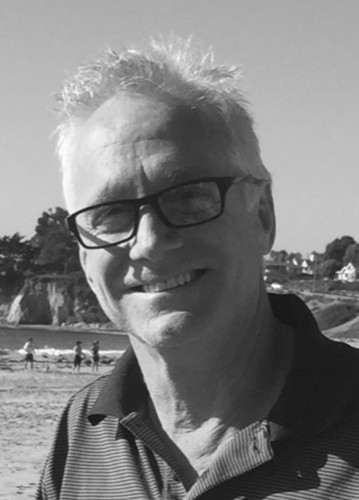 Jay Scalise
Founder & CEO
I have been fortunate enough to have begun my career with a then fledgling franchise called Mail Boxes Etc. back in 1986. We had less than 100 units in place at that time and my primary role was in the Design & Construction support function of the franchisor. The exposure to incredibly talented associates over the years and being on the leading edge of creating an amazing franchise brand was the best hands on experience one could ever ask for- and could not be duplicated in a classroom or trained in a manual. Fast forward to 2004, I was leaving the recently acquired MBE (now The UPS Store) by UPS to start a new career path.  Taking those 18 years in developing over 4000 franchise locations worldwide defined my oversight in the Franchise Sales, Real Estate, Design & Construction, and Brand Compliance disciplines. It is also where I saw prevalent to all emerging and some established franchise systems a void in these key disciplines in not being fully integrated into the franchise platform. The need for pre- development cost vetting and time efficiency requirements in the opening of franchise locations that if not systematically combined in advance could cripple a franchise systems growth strategy, if not the franchise entity as a whole. This is our sweet spot and one we have built our company on and continue to develop new practices and processes from each experience.
But capitalizing on the franchise executive experience was not enough if we truly wanted to offer a 360 degree approach to our offerings, approach, and outcomes. For the next 4 years I spent time in the franchise supplier industry working for an emerging franchise supplier learning the supplier side of the aisle in marketing, manufacturing, and supporting franchise systems with goods and services. Developing additional like-minded franchise suppliers for our strategic support network was also key to our being able to bring different options and opportunities to franchisors they might never experience if using common and industry "safe" resources. Finally, it was important to become a licensed general building contractor so as to get the experience and exposure of the building trades associated with all aspects of a franchise buildout. This single area of the brick and mortar development need was significant in understanding how to provide better trade alignments, re-define costing practices used, and ensuring timely build outs could be met which was critical to have in place day one. Our experience had us realize you cannot manage or impact these services effectively or efficiently if you have had no direct experience in them.
Combining all these experiences has allowed us to create a truly game changing franchise consultancy focused on supporting new and existing franchise systems in their physical development needs. Ironically there was then and is still absent today no single professional hands on resource in supporting franchisors in the collective front and back-end development of a franchise system. 360 Globalfran was founded on filling this void and we continue to be an asset to franchisors today. Not every franchisor can fit the cookie cutter" franchise in a box" development scenario touted so often by consultants who primarily focus on selling franchises- not delivering them. Our experience continues to prove out there has to be tailoring of those needs of a franchisor specific and build the program around them accordingly. And not every new or emerging franchisor can afford the expense of having senior seasoned development staff in place to get the franchise system off the ground. That is why our individual services offering allows a franchisor to select just those areas they need assistance on- no more. We listen, investigate, develop, and execute programs specific to the franchisors model, brand, and customer experience and do so hands on at each step.
When considering 360 Globalfran, understand we can be disruptors to the norm, take different paths in achieving our client's success through our experiences and practices, but we are passionate and transparent to our core on how we can make a difference. Our success has been seen in the success of those Franchise Partners we have been privileged to serve over the years- and the validations they have so graciously continue to provide today.